Information updated October 27th 2014 FREE shipping, Saint John NB Canada & surrounding area. C23 expires Monday, Nov 3rd, Delivery Nov 13th , 2014.View C23 by clicking on the "e-brochure" tab above left
Hello and welcome to my Web page. Rosemarie Clark, AVON Unit Leader, President's Club Member & Independent Avon Sales Rep since 1997. Serving Saint John, N.B. Canada and surrounding towns Including GrandBay Westfield & Rothesay.
If you are interested in receiving Avon service, allow me to send you a personal "Avon Registration Invitation" click on "e-mail me" tab above right.
Become an Avon Independent Sales Representative. As a new Representative, you receive a Guaranteed 25% Discount. And the opportunity to earn more within 6 campaigns!!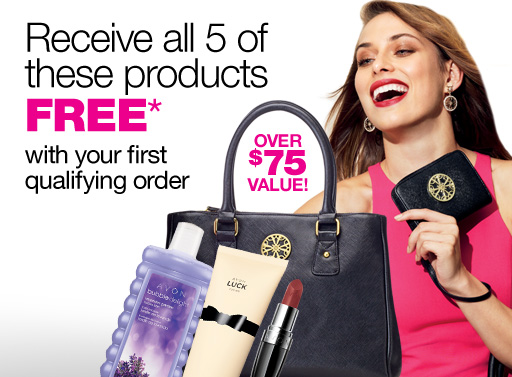 I look forward to hearing from you. Thanks for stopping by! click on the "join my team" tab above left.
HIGHLIGHTS in Campaign 23...
HIGHLIGHTS in Campaign 24...

HIGHLIGHTS in C25...
HIGHLIGHTS in C26...